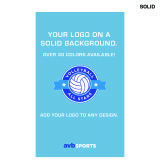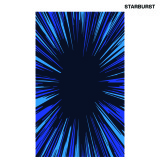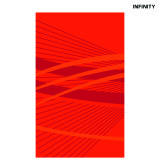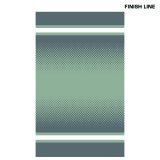 x
Email a Friend
Bookmark this page
CustomFuze Fanwear Hand Towel
Start Customizing ▶
Description
Represent your team or company with a custom handtowel! You can choose from one of our designs or choose a solid color and add your decoration for a one-of-a-kind handtoweal that will be sure to keep you dry in the gym or on the field while supporting your favorite team!
Custom Fuze™ was born from our flagship division All Volleyball, Inc. and is part of the AVB Sports family. Using our collective expertise and experience we're committed to designing smart & dynamic products, improving the entire supply chain and relentlessly serving our customers. Custom Fuze Fanwear was created as an extension of our jersey line for those looking for high quality pieces to wear on and off the court. We offer one of a kind pieces in a variety of colors and designs that will be sure to stand out while representing your team.
The Custom Fuze Performance Promise™
Guaranteed availability - No more pre-orders, forecasting or size estimates. This feature alone removes some of the most difficult parts of entire ordering process.
Guaranteed shipping - Once your proof is approved items not shipped within 12 business days will receive a 15% discount.
Fully decorated for one price
Details
100% Microfiber polyester
11 inches x 18 inches
4 design options or solid colors available
Customizable colors and fully decorated for one price
Ships in 12 business days
Order Process
We'll email an order acknowledgement and proof for approval
You must review the order, proof for accuracy, and approve for production
All information on the order and proof will be considered correct after approval is received
We will acknowledge receipt of the approval and confirm shipping time
Production and ship time begins on the next business day after order and artwork is approved
No changes to the order or proof can be made after approval (any changes have to be submitted as a new order)
We'll email a tracking number once the order has shipped
Once received you have 5 business days to alert us of any shortages or discrepancies
Notes
Sublimation means the ink is dyed directly into the garment which allows for great customization and bold, vibrant colors that won't wear off
This is a custom item which means that it is manufactured once your order is placed and approved
Once the order is approved it cannot be changed, canceled or modified
We reserve the right to adjust the size of the decoration proportionally to the garment size
Ship times may vary depending on order volume which will be confirmed at the time of the order
Care Instructions
Do not dry clean, do not wash in hot water, do not use chlorine bleach, do not wash whites and colors together or dry on HIGH heat
Do not put garments through a screen print dryer
We cannot be responsible for damage as a result of improper care
Color Disclaimer
We cannot color match gradients. We print digitally in CMYK and use PMS colors as a guide; therefore the colors are not exact. If you have a color sensitive project, we highly recommend that you order a sample. In the event that you do not, we will match as close as possible to the PMS colors provided, but are not responsible for the colors not printed to your liking.
Scientifically it is not possible to achieve a perfect color match from one garment to another. Therefore, we cannot guarantee a perfect match from order to order or from one fabric to another. If you have questions about our colors, please contact us for more information. Art submissions with specific Pantone Color call outs will automatically be converted to CMYK. If your job is color sensitive, please contact us for information on color matching services. RGB files will be converted to CMYK; some color shifting will most likely occur. Unless a sample is ordered, we are not responsible for unsatisfactory color results.
Artwork Disclaimer
Any designs which we prepare for you ("Artwork"), will be the property of All Volleyball and will remain our intellectual property even if you have paid a fee for our design services. You will receive the Artwork only as it appears on goods purchased from All Volleyball and not in any electronic format. We will have the right to use the Artwork for any lawful purpose, including without limitation, for sales and advertising.
You represent that you have all the appropriate rights to use Customer Designs which you provide to All Volleyball, and you agree to indemnify and hold harmless All Volleyball for all costs or damages arising from a claim of infringement against All Volleyball related to your Customer Design. All Volleyball may request you provide written proof of your rights to use any third party logo or trademark prior to All Volleyball using such logos or incorporating such logos into your Artwork. However, whether or not All Volleyball makes any such request does not affect your obligation to indemnify and hold harmless All Volleyball for all costs or damages arising from a claim of infringement against All Volleyball related to your Customer Design.
Shipping
This is a custom sublimated item which means that it is manufactured once your order is placed and approved.
Once the order is placed and approved it cannot be changed, canceled or modified.
Guaranteed availability and on time shipping.
If Express Shipping is selected orders will ship express once they are manufactured.
We will notify you via email within 1 business day if there is any expected delay.
If there are other items on your order those will be shipped separate (stocked items ship the same day before 1pm CST and non-stocked items can take up to 3-5 business days before shipping).
For more information please contact a team specialist today!